Are you thinking about starting to learn to sing? Or are you already into singing and want advice from one of the most influential voice coaches in the world? If you answer yes to any of these questions, you are in the right place! Today you can get 4 free singing lessons from Roger Love, who is known for collaborating with stars like Selena Gomez, John Mayer, Demi Lovato, Gwen Stefani, or Nicole Scherzinger.
There are dozens of singing courses to help you train your voice and move to a higher level. But why not learn from the best? Roger Love's Singing Academy is a premium online program for future professional singers. Thousands of positive reviews and successful careers are proof of that. 
Introducing Free Singing Course
To become a great singer, you need determination, a passion for singing, effort, time and the right technique. Singing technique is essential for your exercise to be effective.
For many years, Roger Love perfected his teaching method he used to coach singing stars with huge success. He has transformed his experience into a premium course, which is now available for you. 
Before jumping into the full course, you can try 4 lessons for free. They will give you singing basics as well as some elementary knowledge you should know if you want to become a great singer. You will learn what is a middle voice and why it is essential for proper singing. Roger also will explain, how to control breathing while singing and what exactly you need to do to achieve the voice you desire.
>> Click To Discover 7 Steps To Find The Best Online Music Course <<
If you haven't heard of this name yet, believe me, a lot of professional singers and actors have. Roger Love is recognized as one of the world's leading authorities on voice. He wrote 3 top-selling educational books dedicated to singing and vocally produced over 100 million CD sales worldwide.
In addition to the names already mentioned, his students included singers from bands such as The Beach Boys, Maroon 5, Def Leppard, and The Killers. Roger also vocally trained Joaquin Phoenix, Keira Knightley, Jennifer Lawrence, and other famous actors for their roles. He also coached singers from the mega-successful TV show Glee.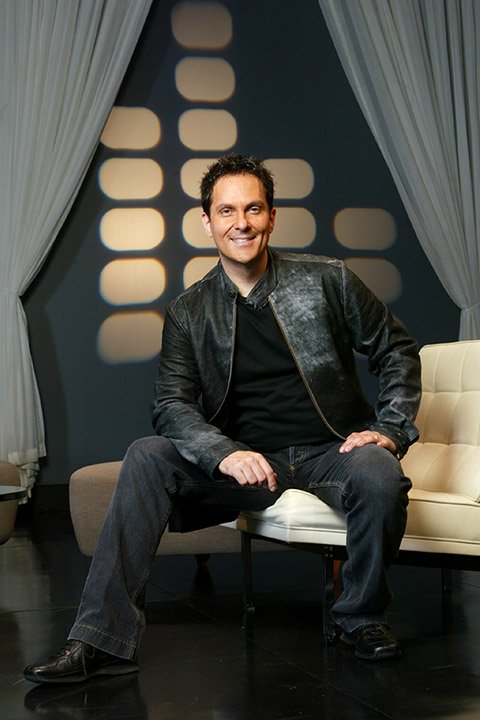 Roger Love belongs to the most respected voice coaches in the world.
In addition to famous musicians and actors, Roger has helped thousands of amateur singers and beginners take their singing techniques to the next level. 
His Online Course is a great opportunity for you too. Now you can get instant access to 4 training videos that will allow you to learn the singing techniques used by Roger's all-star clients.
What Are You Going To Learn?
Breathe correctly while singing
Practice singing effectively
Who Are These Lessons For?
In one of the videos, Roger explains that whether you are a complete beginner or singing for years, whether you had a vocal coach or not, his technique works universally. It is based on knowledge of the physiology of the body and proven exercise techniques. Its method is effective for complete beginners as well as advanced singers, teenagers, and the elderly. If you follow his instructions, you can move your singing to a higher level in just a few months.
4 Free Singing Lessons Overview
Lesson #1 - Middle voice technique
In this video lesson, Roger explains what a middle voice is, how it differs from chest voice and head voice, and how to improve it. By mastering the middle voice singing technique, you will gain better control over the smooth transition between voice registers. You will be able to sing from lower to highest tones without pressure in your throat and sound natural and relaxed.
He talks about 2 ways of breathing. The so-called Diaphragmatic breathing is the right way of breathing for singers that allows them to control the amount of exhaled air. On the contrary, Accessory breathing is inhaling and exhaling through the mouth, which dries the vocal cords and makes it impossible to control breathing and singing.
Lesson #3 - Anatomy of singing
Another video lesson is about what happens when we sing with our bodies. If we understand all the processes and learn how to control them, we can achieve a strong voice, precise intonation, and a wide vocal range. It gives us the freedom to sing without limits. Roger talks here, for example, what function Adam's apple has in singing and how to control it. You will also understand the anatomy of the throat and what to do to free your vocal cords.
Lesson #4 - Singing goals
In the fourth lesson, Roger explains that whether you are a complete beginner or singing for years, whether you had a vocal coach or not, his technique works universally. It is based on knowledge of the physiology of the body, and proven exercise techniques. It features his comprehensive online singing course – Roger Love's Singing Academy, which summarizes all of his knowledge gained by coaching singing stars.
4 Free Singing Lessons by Roger Love are a great place to start if you want your singing to sound professional.
When Roger's way of learning excites you, you can buy an entire course that covers all the skills that every great singer should master. Despite the high-class quality of this course, its price is very favorable.
If you buy the full course, in addition to video lessons, you will also get access to a unique method of singing specific songs – Love Notes. Thanks to this technology, you will know exactly where to breathe, what type of voice to use, where to use vibrato, or amplify the voice. Roger will also present 4 bonuses that await everyone who enrolls in his academy.