When you are looking for online music lessons for yourself or your loved ones, you are in the right place. In this article, I will introduce you to the most relevant websites offering personalized online music lessons.
Unlike pre-prepared video-based music courses, online lessons in singing, piano, guitar, or any other musical instrument with a tutor are tailored to you.
An experienced online music teacher can adjust the learning material to suit your abilities and preferences. He can adapt the content of the lessons and the learning style according to your needs. Before we look at all the websites that offer this type of music education, here are my quick recommendation:
My Pick Of Top Sites With Online Music Lessons
A large selection of online music instructors for various musical instruments, singing and music theory.

Takelesson is one of the best-reviewed educational platforms. This website offers thousands of quality instructors from the field of art, foreign languages, but also other subjects. You can choose an instructor of online music lessons according to several criteria.
At Takelesson, I appreciate the user-friendly design of the site and the opportunity to choose from many music instructors. You also have a choice of different types of lessons: online as well as in-person classes at your home or the instructor's studio. You can also find a suitable online music tutor by using a multi-category filter.
Great for finding an online music teacher for an affordable price.
This platform is known mostly for a wide range of services. As part of the music, it offers freelancers – musicians, sound engineers, and teachers. The system of references and reviews helps to separate qualified instructors from less experienced ones. However, the competition is big here, so it is possible to find an online music teacher at a very reasonable price.
I use Fiverr mainly for other services, such as language corrections and graphics. However, based on my experience so far and the sophisticated system of references, I know that you can find here also a qualified music instructor.
Website specialized on lessons with proven music teachers.

This site focuses on music lessons of musical instruments and singing. In the beginning, you choose the age, subject, and the day of the week that suits you. You can find your future online music teacher in 1 minute.
Onlinemusiclessons.today does not offer thousands of instructors, but only certified music teachers with good references from students. This fact ensures the efficiency of your online music classes.
11 Best Websites With Online Music Lessons
Takelessons – best for wide selection of online teachers
Preply

– great for possibility to chose hourly rates

Fiverr

– best for learning of specific music abilities

Onlinemusiclessons

– high-class instructors availability

Lessonface

– advanced filter options

Wyzant

– great for both in-person and online lessons

Playwithapro

– best for classical musicians

Heytutor

– top educational page for students based in the US

Musicarts

– worth trying thanks to 50% OFF for the first month

Apprentus

– best for tutors teaching more music subjects

Musictutoronline

– best option for future Conservatory students
SUBJECTS: musical instruments, recording, production, music business and management
AGE: kids & adults   
LESSON'S TIME: 30, 45, 60, 90 min (depends on the tutor)
PRICE RANGE: $0 – $200 ($35/30 min – average)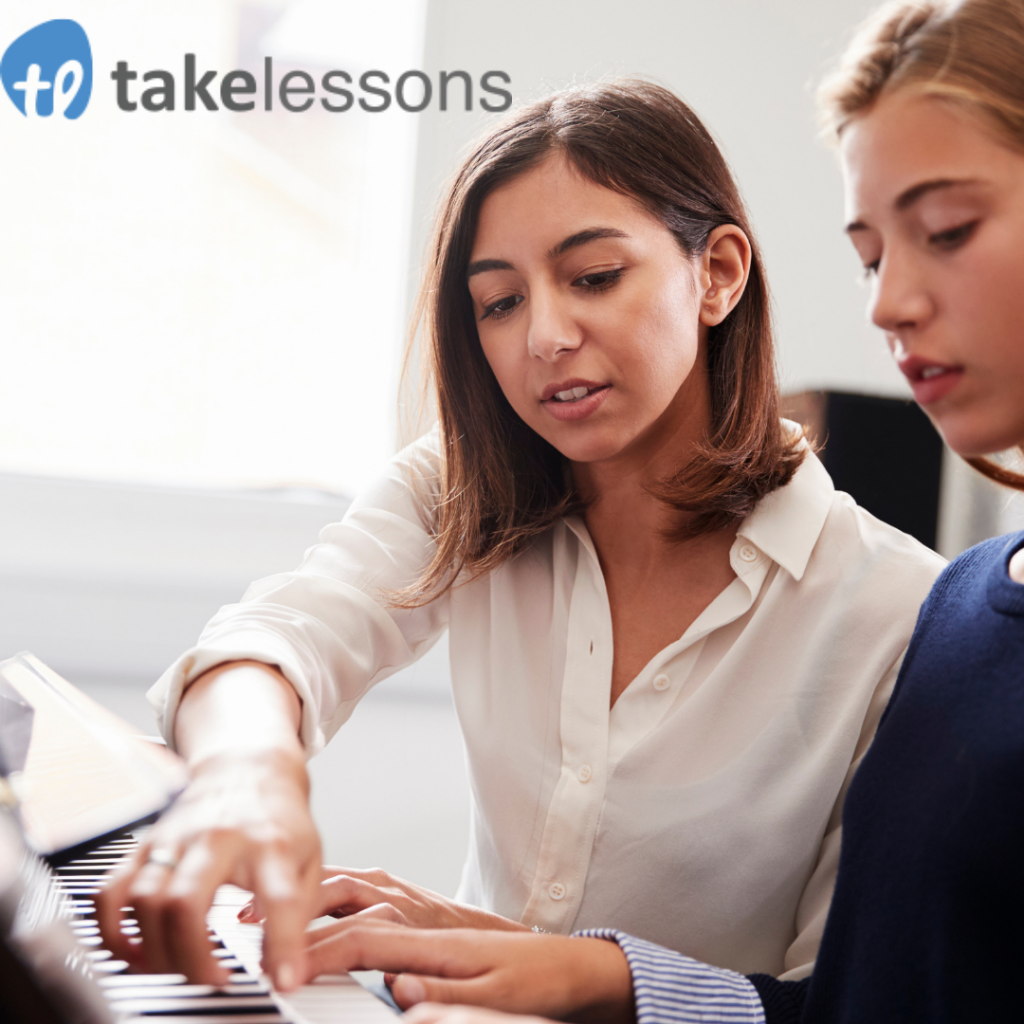 If you are looking for an online music teacher, takelesson is a site you should know about. It offers hundreds of quality music instructors who teach online or at home. Each teacher has a profile that includes a photo, subject, student reviews, way of learning (online or in-person + location), and price. Additional filters on the page allow you to narrow your selection by:
Teacher attribute:
Background check: selects teachers who have been checked for their identity and national criminal databases. By clicking this box, you can be sure that a teacher is a real person without doubtful intentions.
Student favorite: This badge receives 15% of the most successful instructors in the field.
Availability: Clicking on a specific day of the week will only be shown to tutors who are available at that time
Price: Choose according to the price range between 0-200
Gender: You can use it if you prefer a male or female teacher
Student age: finding suitable teachers for your age category
According to these specific criteria, you can very precisely find a person who will help you in your music education. 
Large selection of teachers
Possibility of online and in-person lessons
Choosing your preferred music style
Page verified by thousands of excellent students references
It also works as an app for Android and iOs
Most of negative reviews are usually not from students, but from some teachers 
TIP: If you are not satisfied with the teacher, you can choose another one, or takelesson will refund your money for all future lessons not taken.
SUBJECTS: all popular musical instruments, singing (opera, pop), music history, composition, ear training
AGE: kids & adults   
LESSON'S TIME: normally 60 min
PRICE RANGE: $1 – $40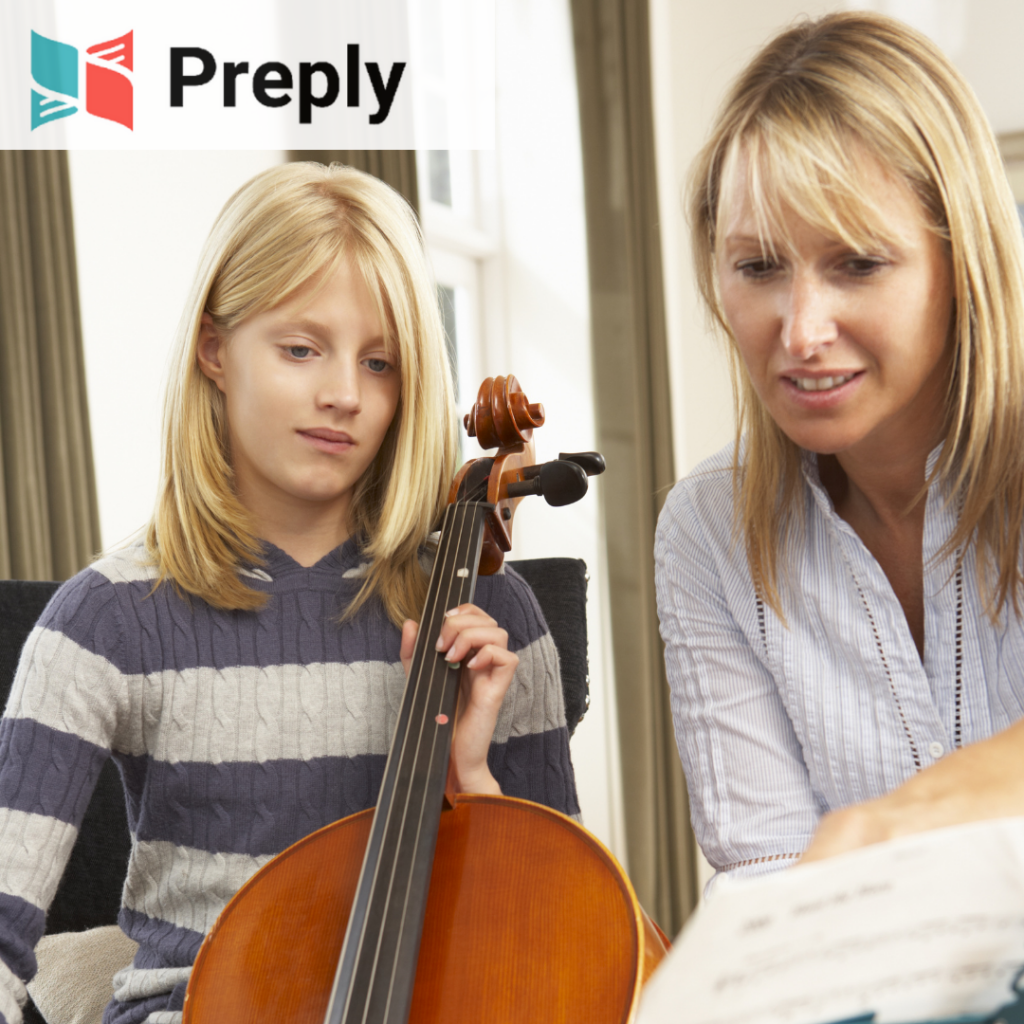 Although Preply is more focused on learning foreign languages, you will also find several music teachers here. Price range for 1 hour ranges from $1 – $40. You can also use filters by subject, price, and location to find the right online music teacher.
With each teacher profile, you can see how many students it has, the times it is available and the language it teaches. Reviews from students and the number of lessons that the instructor has prepared will also help in the selection.
Preply offers so-called trial lessons. If your first lesson does not take place or you are not satisfied with the teacher, you can ask a new teacher regardless of the price difference, or request a refund.
Variety of tutor experiences level
Low cost of some teachers
Chose the day and hour for lesson
Great communication with instructors
Not possible to pay for 1 lesson, you have to buy a bulk
SUBJECTS: piano, guitar, ukulele, drums, bass guitar, singing, violin, saxophone, recording, production, music theory
AGE: kids & adults   
LESSON'S TIME: 20 – 90 min (depends on the teacher)
PRICE RANGE: $4 – $70/lesson ($10/lesson – average)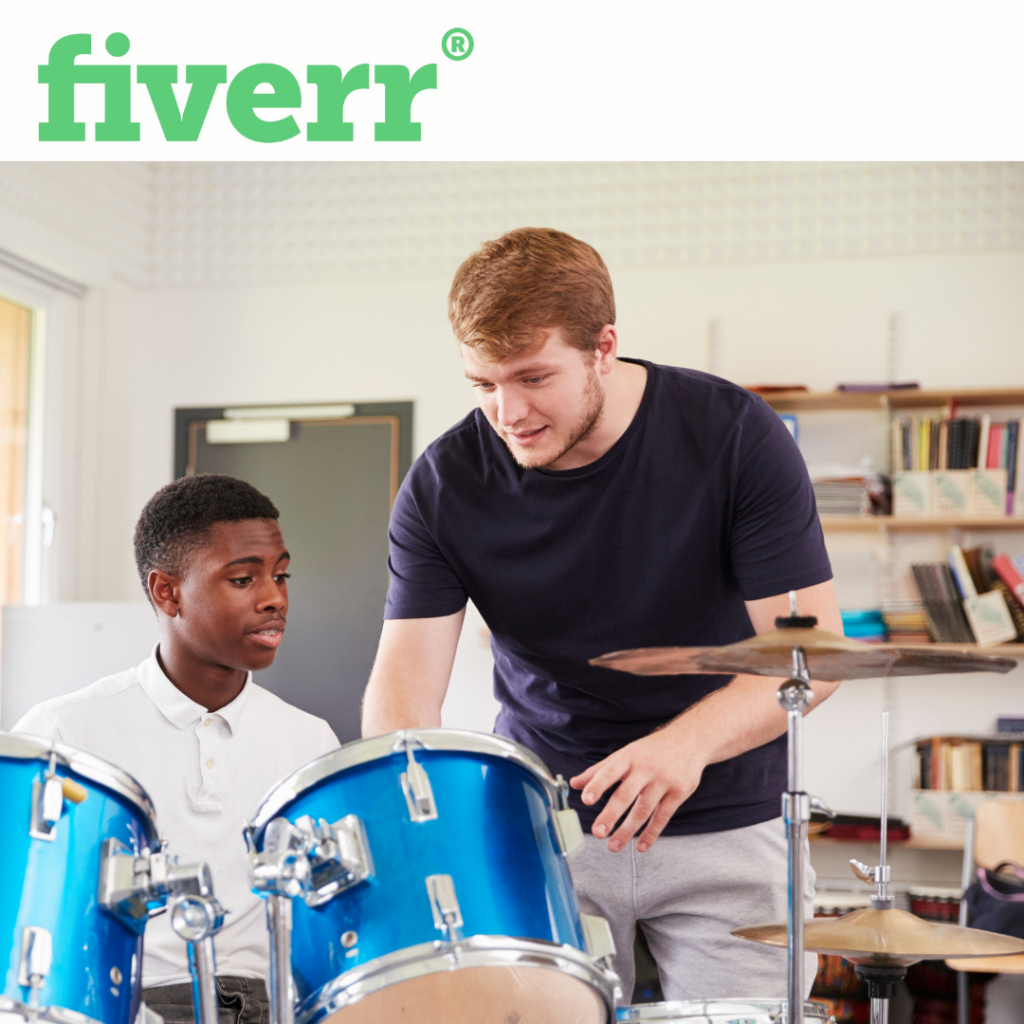 This platform is not primarily intended for online music education. Fiverr is a place where you will find skilled people from all over the world offering various services.
It is often used for graphic work, text, marketing, but you will also find skilled musicians here. They can record a track for your music, mix or master a recording, or teach you to play a musical instrument.
Fiverr has a cleverly designed search system for users. It takes into account how long the tutor has been on Fiverr, analyzes his activities and success, especially with the help of reviews.
Finding a suitable teacher of singing, guitar, piano, ukulele, or composing is very easy. The selection of online music instructors is not as big as the previous two pages, but you can still find a suitable teacher at a low price.
Freedom while setting the class with your teacher
Lessons not only for musical instruments (production, theory, music business)
Pay for every lesson separately
Tons of other music services
No built-in online communication software in Fiverr (Mostly students use Skype)
SUBJECTS: piano, voice, guitar, violin, viola, flute, drums, saxophone, clarinet, trumpet, french horn, trombone, tuba
AGE: kids 5+, adults 
LESSON'S TIME: 30, or 45min 
PRICE RANGE: $29/30min, $44/45min, $58/60min 
This website only focuses on online music lessons for the voice and 11 musical instruments. All music instructors offer classes for adults, but also children.
The price of $29/30 minutes per lesson is favorable when considering the quality of instructors. They are selected based on their experience not only with teaching but also with concerts and artistic practice. You can choose between 30, 45, and 60 minutes hours (1 lesson) per week.
For a private lesson with an experienced instructor, you would pay 2-3 times more! I consider Onlinemusiclessons to be a great choice, especially for intermediate musicians who want to learn from experienced teachers.
A simple system of the setting of the time for lessons
One price for all instructors
Music instrument lessons also for kids
Not so wide offer of music tutors
SUBJECTS: all musical instruments, voice, arranging, songwriting, music theory, and much more
AGE: kids & adults   
LESSON'S TIME: 30, 45, or 60 min 
PRICE RANGE:  $10 – $125/30min ($25/30min – average)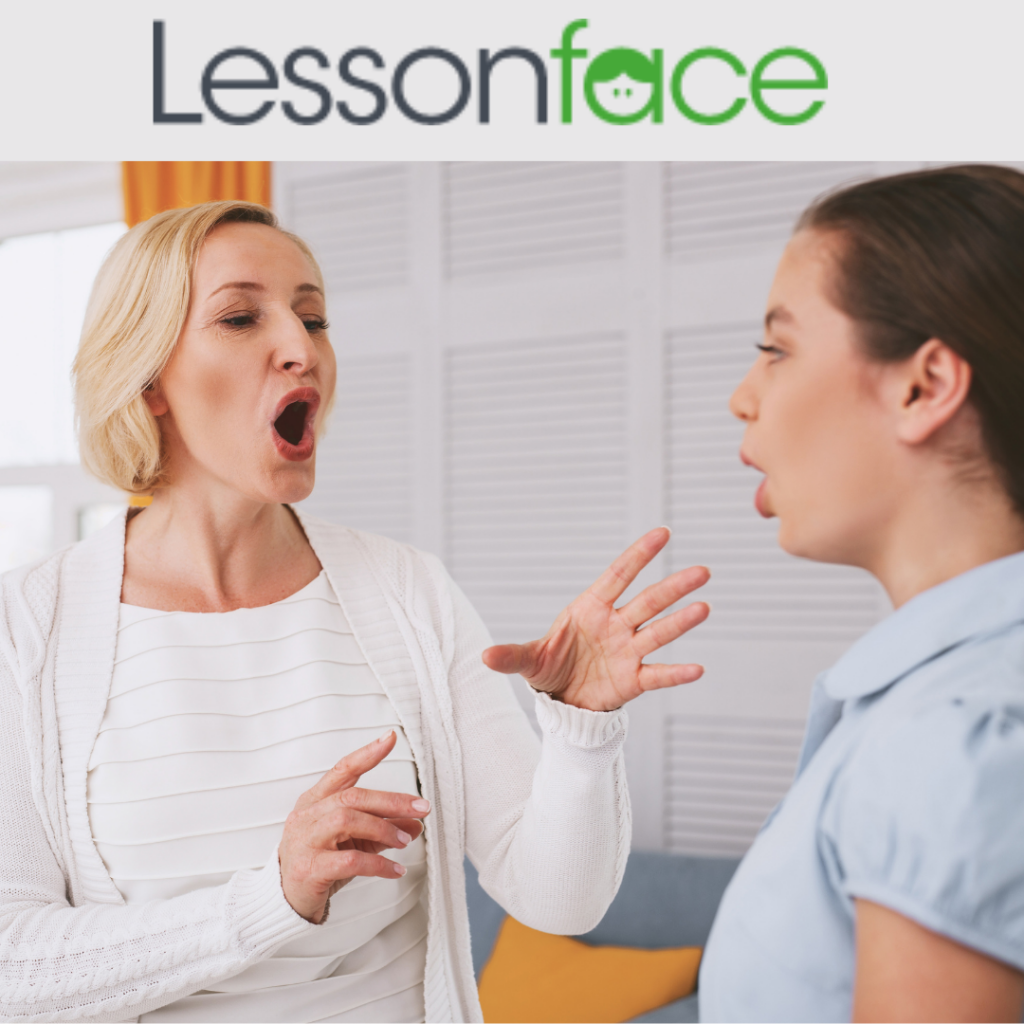 Like Takelessons, Lessonface is one of the largest sites offering online music lessons. The page is very clearly designed and you can find your future online music teacher quickly and easily. Detailed categories where you can filter will help you in this:
– skill level
– price range
– availability
– languages
For online music lessons for children, just click teaches kids on the right. In addition to English-speaking teachers, Lessonface has many teachers who speak Spanish, German, French, Russian, Hindi, and other languages.
Individual profiles include a teacher's description, curriculum, student ratings, learning subjects, and price. In addition to familiar musical instruments, you can also learn "less popular" instruments (for example harp, tuba, or tabla) with lessonface. 
Great selection of music teachers
Tutors speaking different languages
Possibility to select the age of the teacher
Lessons for specific genres and music styles
A blog with a lot of interesting articles
Not so wide offer of music tutors
SUBJECTS: musical instruments,  studio production, music theory
AGE: kids & adults   
LESSON'S TIME: 60 min
PRICE RANGE: $20 – $200/lesson ($35/lesson – average) 
Another website where you can find the best online music lessons for kids and adults is wyzant.com. It works on a similar principle as Takelessons or Lessonface.
Use filters to select teachers that match your preferences. In addition to a specific musical instrument, you can also specify the musical style, your skill level, and find proper teachers.
Prices for 1 hour are usually between $20-$50 / 60min. You can use the so-called Good fit guarantee and pay for the first hour after completing it (when you are satisfied).
Both online and in-person lessons
Good fit guarantee (Pay after completing the first lesson)
SUBJECTS: piano, guitar, flute, recorder, violin, voice, viola, french horn, trumpet and other musical instruments, conducting, music composition
AGE: adults   
LESSON'S TIME: 30, 45, 60, 90 min
PRICE RANGE: $20 – $150/lesson ($40/lesson – average) 
If you want to learn from professional musicians with a lot of experience, Playwithapro is a great place to start. This website offers more than 200 high-class teachers who work as professors at music institutions or play with professional music ensembles.
You can choose between a number of musical instruments, as well as conducting, composition, or artist management. Although Playwithapro offers online music lessons for beginners, it will be most beneficial for intermediate and advanced musicians.
From the profiles of instructors, it can be read that most of them focus on classical music.
High-class instructors (mostly students of music, or pros)
First lesson for free (for most teachers)
E-mail needed for browsing teachers
SUBJECTS: all musical instruments, music theory
AGE: adults   
LESSON'S TIME: 30, 45, 60, 90 min
PRICE RANGE: $40-50/lesson – average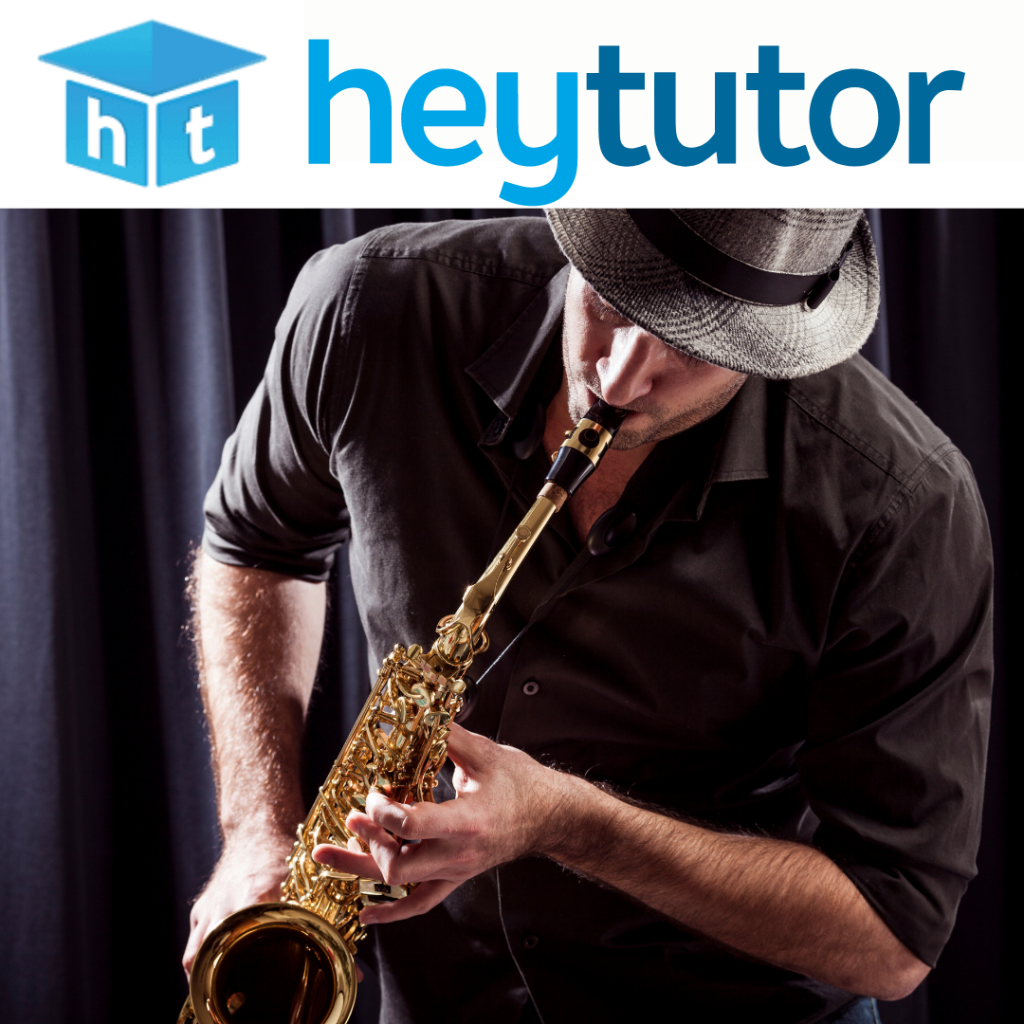 This site is focused on the U.S market and especially for in-person training. However, it will also help you find an online music teacher.
When you click on the Heytutor website, you will first enter the subject and ZIP. Then fill in your name, phone number, and email.
Consequently, you will receive a list of recommended teachers with a photo, education information, feedback, and rating from students.
In communication with the teacher, you can arrange an online lesson (or private class), which is also possible over the weekend.
Great for in-person music classes in the U.S
Heatutor will find a teacher for you according to your budget
Not possible to browse tutors without adding your email and phone number
Mostly for students based in the US
SUBJECTS: all musical instruments
AGE: kids & adults      
LESSON'S TIME: 30 min
PRICE RANGE: $15-50/lesson 
To find a suitable online music teacher, you need to fill out a form at musicarts.com. After logging in, you will be contacted by a lesson expert who will suggest suitable teachers. This personal approach can suit many and may discourage some.
However, the quality of this site is supported by more than 2 million lessons taught per year. You can also choose between in-person training or online music lessons.
Lesson prices range from 15 to 50 for 30 minutes. Musicarts also offers a rich selection of musical instruments suitable for students.
50% OFF for the first month of lessons
Educational site verified by thousands of students
You have to fill up a form to find a tutor
SUBJECTS: violin, cello, double bass, keyboard, guitar, bass guitar, voice, trumpet, songwriting, harp, piano
AGE: kids & adults & seniors   
LESSON'S TIME: 60 min
PRICE RANGE: $20-80/lesson 
Apprentus is a "music lessons near me" type of educational project from Estonia. In addition to music and foreign language teachers from this country, there are hundreds of music instructors offering instruction in playing a musical instrument and music theory online.
Many times they are music students or professional artists, so you can find really qualified people here. Prices vary ($20-$80) and mostly depend on the experience of the lecturers.
Unlike sites like lessonface or Wyzant, teachers can only filter lecturers by categories such as subject, location, teachers with reviews, and verified profiles.
Not so easy to use the interface
Multiple subjects teachers
Great also for in-person lessons
Music lessons for children and seniors available
SUBJECTS: all musical instruments, composition, music analysis, music college entrance exams
AGE: adults   
LESSON'S TIME: 60 min
PRICE RANGE: $40/lesson , lesson packages for a better price
The last music education page on our list offers online music lessons not only for various musical instruments but also for composition, music theory, and preparation programs for music schools (IBDP, or IGCSE).
Each instrument is taught by one professional teacher with music education and rich experience. This site focuses on classical music and the traditional way of learning, using only online communication.
Therefore, it will be interesting especially for those who are preparing to study music at the Conservatory or the Music School.
Professional online music teachers
Preparation for music schools
Preparation for many classical music instruments
focus only on classical music
How To Choose Your Online Music Teacher
You may ask yourself now: how do I choose a suitable teacher? Well, I think it's best to combine your intuition with relevant information. Try to go through several educational pages from this list and you will see which one catches your eye. However, in order not to be intuitive, you can make it easier to choose a suitable online music teacher by considering the following criteria:
What do I want to learn? What musical instrument? Do I want music theory to be part of the teaching? What style of music do I prefer? What type of musical instrument do I have?
My and teachers' experiences
Am I a beginner, intermediate or advanced musician? What tutor would I like to have? A professional musician with completed musical education, or even a student who has a passion for learning? Am I willing to pay more for lessons with a pro instructor?
What experiences did other students have with a particular teacher? What are feedback and reviews?
What age categories is the teacher focused on? Do they teach children or adults? Do I care about the age of my future online music tutor?
Which day (s) of the week suits me for music lessons? Is the teacher I chose available then? Is the instructor flexible in time or does he already have a full schedule?
How much am I willing to pay for an online music lesson? How many hours a week do I want to complete? Does the teacher's experience match the price?
All of these questions can lead you to find a suitable online music tutor. Answer them calmly and compare the educational sites with regard to the mentioned criteria. Then it's up to you!
What Do You Need For Learning Music Online?
Many people can't imagine exactly how online music lessons are taking place. So let's briefly summarize what you have to reckon with when you want to learn music online.
To communicate with the teacher you will need a computer or tablet with internet access. Some music education sites also state the recommended internet connection speed.
The built-in camera on your computer should be enough to communicate with your teacher. For a better picture, you can buy a higher quality webcam and place it so that your teacher can see not only you but also how you play a musical instrument. For better communication, many students use 2 cameras (built-in and external).
Proper place for practicing
Online music lessons have the advantage that you can stay at home or wherever you have privacy and the Internet. Be aware that at the time designated for the music class, you will not disturb anyone with your game.
Pros And Cons Of Online Music Lessons
You set a time for lessons
No traveling for private lessons
Better prices in comparison with in-person lessons
Huge selection of qualified teachers from all over the world
You need a reliable internet connection
No socialization factor (like playing with other students)
Alternatives To Personalized Online Music Lessons
If we are talking about online music education, in addition to personalized 1 to 1 lessons, you can also try pre-prepared video courses. At bestmusiccourses.com you will find a number of online courses for piano, guitar, bass, singing, drums, saxophone, violin, and ukulele. Just click on courses in the main menu and select the desired musical instrument.
The advantage of pre-prepared video courses, softwares and apps, is the lower price and a large selection of courses for different skill levels. The disadvantage is undoubtedly the absence of communication with the teacher (although some courses such as ArtistWorks offer this option)
As you can see, finding the perfect online music teacher is easy if you know what your options are. In this article, I have tried to convey them to you. I hope you've found the information you've been looking for here, and you'll be happy with the online music lessons you choose. If you have questions about this topic, don't hesitate to put it in the comment section below this article.